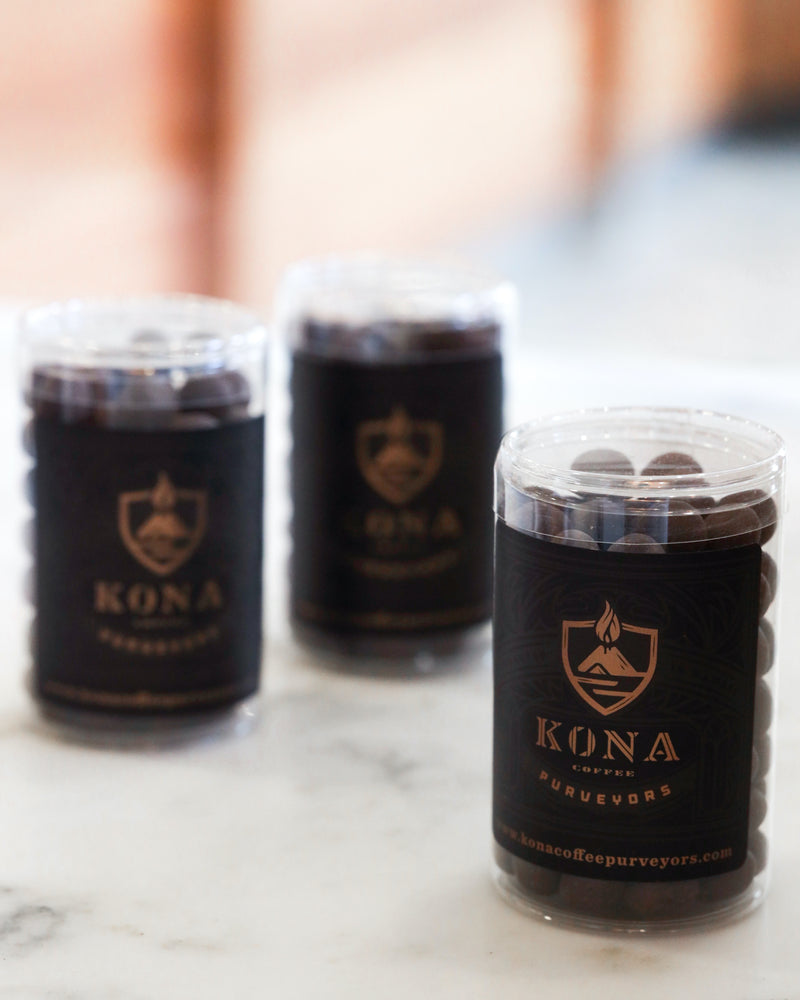 Chocolate Covered Peaberry
Roasted at Kona Coffee Purveyors, Rolled in a Milk/Dark Chocolate in Kona.  Peaberry coffee beans are 2-4% of a commercially viable farm, so these rolled beauties are a real treasure enveloped in a tasty semi-sweet chocolate.  200g Net Weight.
Grown and roasted in one idyllic origin
Kona coffee is grown on volcanic soil. Historically, volcanoes have been known to leave an embarrassment of agricultural riches in their wake - just look to Mt. Vesuvius's effect on the cuisine of Napoli for proof.
EXPLORE 100% KONA COFFEE
Every cup tells a story