A short story in every cup
What We Believe
If you want to make
a good cup of coffee…
Make friends with the farmer
Talk to the plants
Taste the cherries
Chase out the wild pigs
Buy the Probat
Put it together yourself
It's the heart of the building
Veins in every room.
Read the beans
Honor their energy
It's a density-elevation-
moisture-timing thing.
Live "at origin"
It makes things easier.
And tastier
for everyone.
Our Story
If you want to make a good cup of coffee, make friends with the farmer. Trade stories, share meals. You'll know which plants are doing well, you'll see them yourself. Three thousand feet above the North Pacific on a third generation coffee farm in Kona, Hawaii, where the views alone are worth the forty minute flight from Oahu.
If you want to make a good cup of coffee, marry a food scientist, and become business partners. She'll handle the roasting, and she'll need a Probat. Put it together yourself, pipe by pipe, veins all over the building. Call it the heart of the roastery.
Keep a sharp eye. Work with the detailed and diligent, those who have a deep respect for the craft. They'll graft every coffee tree, taste every roast, time each espresso pull and report back with the daily average. Make sure the pastries are perfect and the cafe is sparkling. Treat them like family. The customers will feel it, and they'll start to feel like family, too. Ua Kuluma Ke Kanaka I Ke Aloha*. It's the Hawaiian way.
If you want to make the best cup of coffee - do all of these things. And aim to do more. This has worked well for Kona Coffee Purveyors' Raymond and Jackie Suiter.
*Hawaiian proverb - It Is Natural For People To Behave In a Loving Way.
About Raymond Suiter
Raymond Suiter has made Kona coffee - bringing out its best; getting it to the people - his life's work. A native of Seattle, he brought his innate love of coffee to Hawaii over 30 years ago, where he was driven to start his first coffee company out of a small kiosk, just him and the beans. He wanted to bring European coffee culture to Hawaii - to be a purveyor of specialty goods, and to offer a place to take your time and enjoy each cup. What became Honolulu Coffee Company grew into Hawaii's most successful retail coffee operation, and by then, Raymond was ready to get back into the details - trips to the farm, eyes on the roastery. So he sold in 2008, and began Kona Coffee Purveyors, which is, at its heart, a study of the details.
About Jackie Suiter
Jackie Suiter brings quite a few unique advantages to KCP: a degree in food science with a specialty in sensory sciences, a professional background as a flavor chemist, and a fascination with terroir and its effect on taste. As the head of the roasting process, her ultimate goal is to preserve the uniqueness of each bean - which she does, day in and day out, by closely monitoring and honoring their energy. Since entering the world of Kona coffee, she's added many titles to her name: Licensed Q Grader, Level 1 Wine Sommelier and Coffee Taster Level 1 (SCA), a Specialized Lead Instructor for the Specialty Coffee Association of America (SCAA), Professional AST for (SCA) and mom to son Liam.
About Kona Coffee Purveyors
Jackie's scientific culinary background and precise roasting methods - coupled with Raymond's exceptional attention to detail and desire to offer the absolute best experience - make for an inimitable team. Together they lead Kona Coffee Purveyors into delicious new territory every day.
Where the sun, soil, altitude, cloud cover and volcano conspire to create a perfect cup of coffee.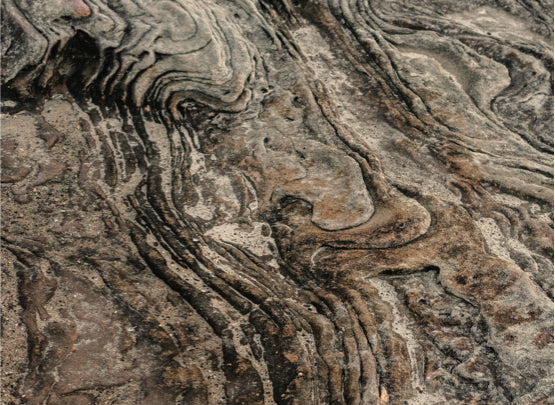 One helpful volcano
The Hawaiian Islands owe their existence to spot of magma under the ocean floor. Lava from five volcanoes laid the foundations and over time, and rain and wind broke the rocks down, releasing the rich array of nutrients that feed the famous tropical ecosystem. The Big Island is the only place in Hawaii where volcanoes are still active, and that's where KCP coffee is grown.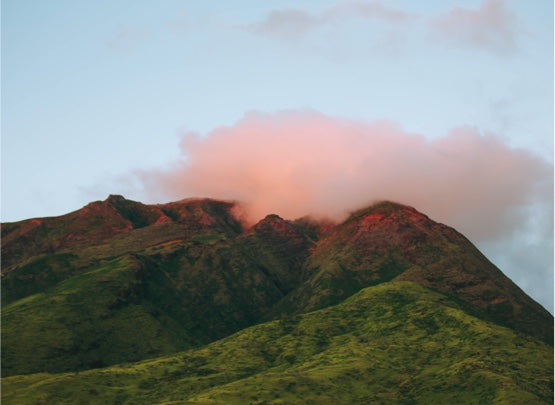 A microclimate in the sky
The microclimate in Kona – sun every morning, clouds coming in like clockwork in the early afternoon – creates near perfect conditions for a great variety of things: bananas, vanilla, nuts, avocados, papaya, cacao and of course, coffee. The heat, shade, rainfall, and elevation allow the coffee cherries to flourish, producing a rich and complex flavor – full of fruit, sweetness and vitality – that's completely unique to Kona.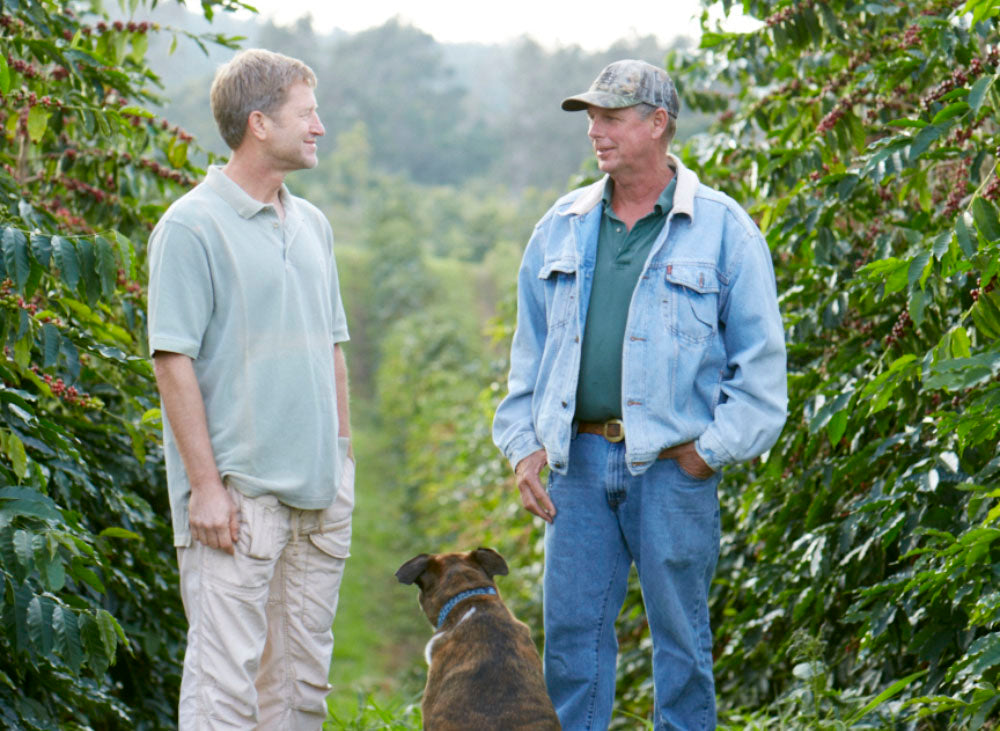 A farm, a friendship
Tommy Greenwell has been growing coffee for twenty-eight years, though his family has been growing coffee on the same land for three centuries. Raymond and Tommy have a unique relationship – one built over their shared connection to Hawaii and their relentless pursuit of growing, roasting and serving the absolute best coffee they can.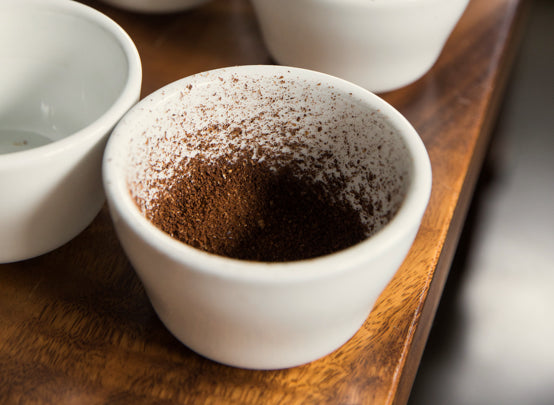 Honor the beans
Once the beans arrive at the roastery, they're taken to another level. Jackie – co founder and resident food scientist and Licensed Q Arabica Grader - is at the helm, with the Probat G60 and UG22 diligently working for her as she monitors the density, elevation, moisture and timing of the beans, so each can maintain its uniqueness - a KCP signature.