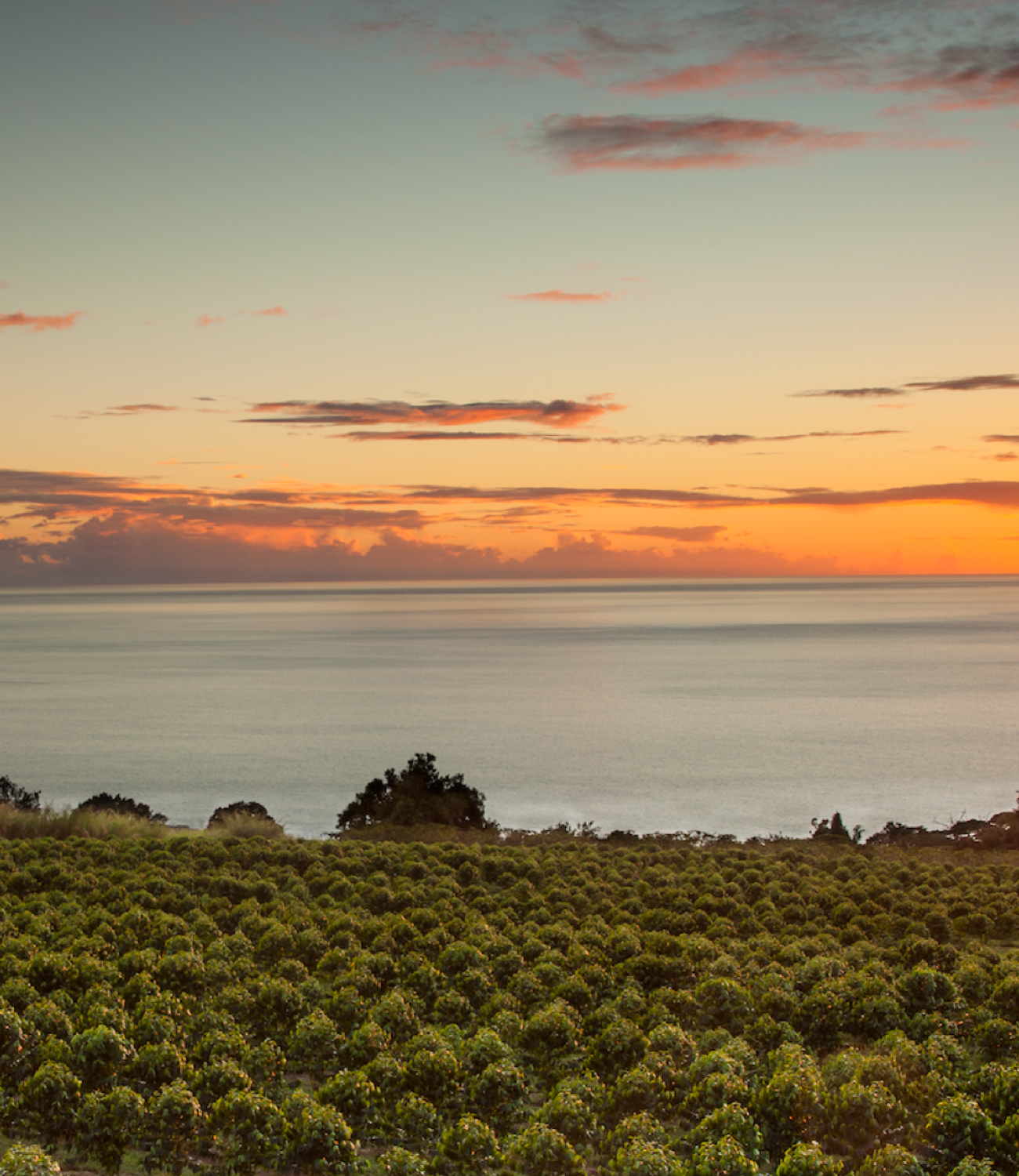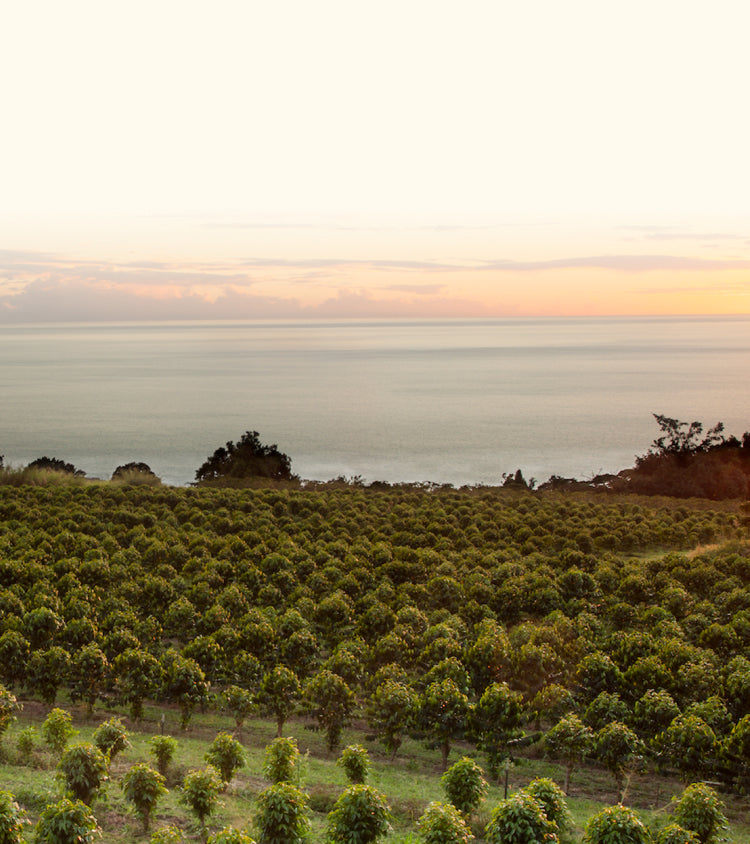 Of the land,
for the people.
Only in Kona.
Crafted with a deep respect for the earth and its patterns, the people and their persistence, the beans and their energy.
Kona is not one place, and not all Kona coffee tastes the same. The final product depends on how you grow, farm, roast, brew and serve it.
Kona Coffee Purveyors aims to bring excellence to each step of the process, every single day, and we hope this is apparent in every sip. Mahalo.
Explore 100% Kona Coffee
We work hard to let go and

allow the beans to reveal themselves
Origin Story
Our coffee is about closeness. To the farmer, the field workers, the plants and the process. We live, work, surf, eat mac salad, grow and roast "at origin", and that's what makes us a little different than most – both in Kona and around the globe.
The best coffee in Hawaii