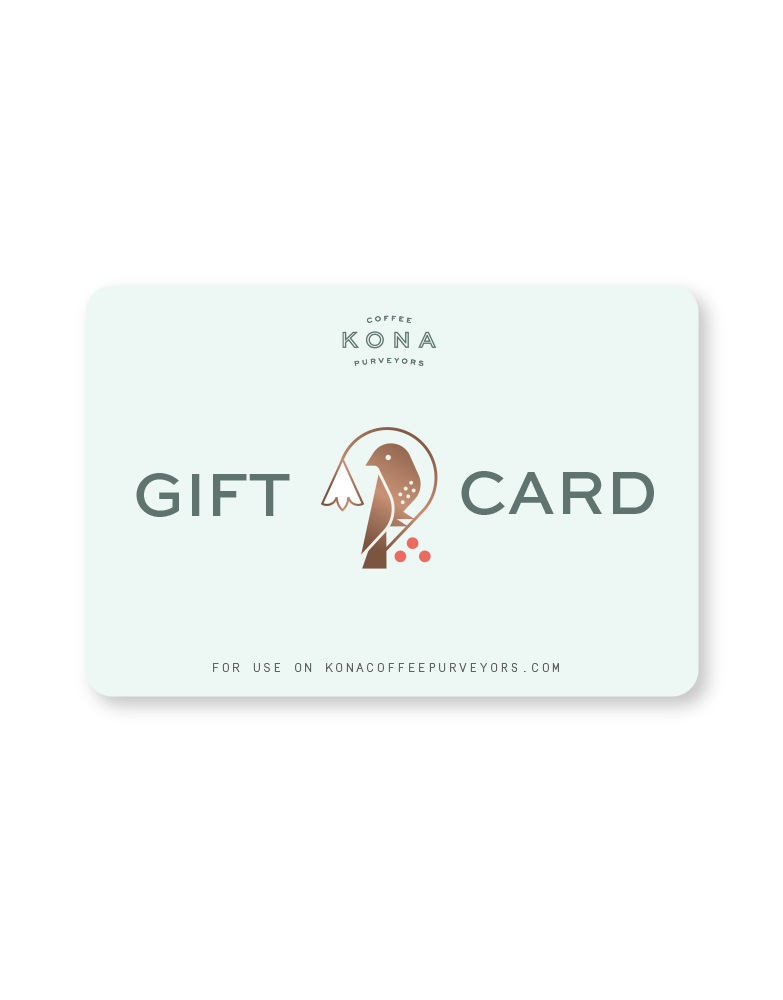 KCP Gift Card
A KCP gift card is a perfect way to celebrate a milestone, say thanks, or just let a fellow coffee lover know you're thinking of them. These gift cards are sent by email — once your purchase of the gift card is complete, you'll receive an email with a unique link that you can forward along to your intended recipient. 
Note that these gift cards are redeemable for online purchases only. They cannot be redeemed in our Honolulu cafe.

Grown and roasted in one idyllic origin
Kona coffee is grown on volcanic soil. Historically, volcanoes have been known to leave an embarrassment of agricultural riches in their wake - just look to Mt. Vesuvius's effect on the cuisine of Napoli for proof.
EXPLORE 100% KONA COFFEE
Every cup tells a story